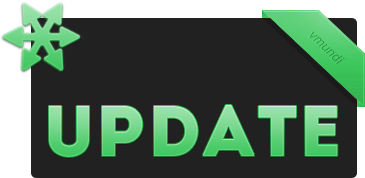 As usual this is an update post to brief you all on site changes. TD-12 features the update. Click the read whole article link to see comments on Trial Deck. Warning: it's a wall of text.
Updated this time:
Trial Deck 12, Dimensional Brave Kaiser I think is the one release to throw me for the largest loop. If you don't want spoilers to how it went, you can read the update above in its entirety before continuing. In a horrible twist of fate, the one card I've spent months melodramatically crying out against for being a sacky piece of shit turned out to be a bit more complicated than that. If you look at it, it seems to go against every single established standard for what makes a "good card" in Vanguard. Critical in late game, sacky grade 3 check in late game for one turn, blah blah whatever. It's a one-turn wonder that doesn't affect the opponent except to weed out good players when they don't deserve to, just like Horn Drill and other OHKO moves in Pokemon*; or so I used to think. (*OHKO moves at all lv 100 will hit 1/3 of the time. The probability of a grade 3 check is 1/3. Thus they're comparable as both are One-Hit-Kills with low probability and thus making them horrible plays that cost good players game when they shouldn't).
Of course I'm Alice, so I'm not only going to give even the worst deck a fair shot, I'm going to try and exploit it as much as possible. I found a horrible monster of a deck lurking under the surface; something that directly compares to existing decks…and the Tier standings changed.
Current Tier Standing
If you DO NOT KNOW the definition of each Tier according to this site, you NEED to read the March Update or the February Update to get yourself up to speed. You will not have any clue what I'm talking about and will make horribly wrong assumptions and then grill me on it unfairly. Just do us all a favor and read.

Tier 1

Narukami – Eradicator Dragonic Descendant
Dimension Police – Crazy Daikaiser
Shadow Paladin – Revengers / Raging Form-Mordred
Spike Brothers – Bad End Dragger-Emperor
Tachikaze – Aztechnos / Spinodriver-DarkRex
Kagero – Dauntless-End
In no particular order, anyway.
Tier 2

Aqua Force – Soft&Wet (Rush) / Transcore-GloryMaelstrom
Link Joker – Infinite-Schwarz/Star Platinum
Dark Irregulars – Dantalian-Master
Spike Brothers – Rush Blitz
Nova Grappler – SternBlau
Genesis – Iwanagahime-Himiko
Gold Paladin – Golden Experience
Again in no order. Stuff you totally noticed: Things are getting dropped off more (Genesis almost got knocked off the list entirely) due to the really lopsided nature of the tiers. Generally you have less Tier 1s than 2s, but it was getting higher and the Tier 2s couldn't maintain the same ratios as before, bumping them off the list. Some of the decklist names changed (anything Tiered may have become a JoJo reference in addition to the existing ones). AND DAI FUCKING KAISER BECAME TIER 1. Holy shit. I spent months calling this card terrible and it goes and makes Tier 1 when I refine it into a list I've never seen before. It performed almost identical to Dragonic Descendant in math and in principle. It has a killer revenge with Daiyusha over it for 3 Critical early-kill before enough guard can even be obtained. It basically does everything people think Gauntlet Buster does (but doesn't actually do). So this goes to show, everyone. No matter how strong you feel about a card or deck, in the end it always comes down to testing. I don't give a crap who you are, what tournaments you've won, what experience you have, or what you just "know" has to be true; test it. If I can be 180 Degrees off target for 7 months, you can too. Enjoy your ever-growing ever-diversifying meta!