Yawn.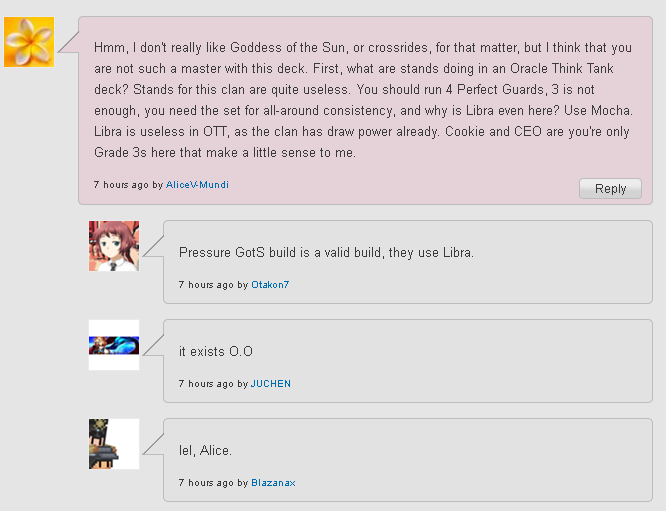 Yeah, that's not me. Way to go, fool.
So anyway, I really just wanted to make a post apologizing for not having an article out this month except the update. I haven't been inactive in the community (even wrote two semi-articles for the Forum) but something about writing lately has been making me space out. Rest assured that I'm now working on another article and I have several planned for the future, as well as BT-11 testing. Work was pretty brutal and stopped me from doing any testing except on the weekends…which is when I would otherwise have to be updating posts. I have a small list of changes that need to be made to existing articles, but since people love to criticize me, I figured I could get all that hate to turn into help: if you see stuff in an article that seems inaccurate, out of date, or unnecessary, please let me know in a comment. I plan to take all of these down and address them soon.
Also two other things:
I plan to make another video soon and I wanted to get feedback from everyone on what they'd like to see in the videos and what, if any, changes would like to be made. For now I'm pretty limited since I do not have a video camera with any kind of presentable quality; I can't just record myself with some cards like most people out there. I'm also limited to a netbook computer, so the video editing part of it can be quite intensive on this poor thing. For the next subject, my thoughts were hovering around discussing opportunity cost and what that means for deck building. If any of you have ideas, I'd love to hear it. The videos are basically for you guys, so it would be a shame for me to just do what I want to do.
The second thing I wanted to note is that I've been tossing around the idea of taking the crossride units, isolating out the part where they gain defense, and discussing them merely as normal 11000 Power units. This one was kind of tough because several of them were pretty lackluster when they didn't have their defense and there's always the chance that someone doesn't read me carefully and assumes I'm now condoning free defense (oh who am I kidding, there's not a chance, it will absolutely happen. People even misunderstood the same position in 10 Things I Got Wrong). But, against my better judgment, I've decided to do it anyway. In the coming weeks, expect some analyses of the units themselves and their effects. If those effects by themselves are good enough for a decklist, expect a decklist; but those lists will not include the base unit that gives them defense. Vanguard becomes the most boring game on the planet when you move everything to 13k.
So that's all for now, I want to apologize again for even having to write a news post when my updates should've been speaking for themselves. Hopefully I won't spend all my time from now on learning math and science. Ciao.