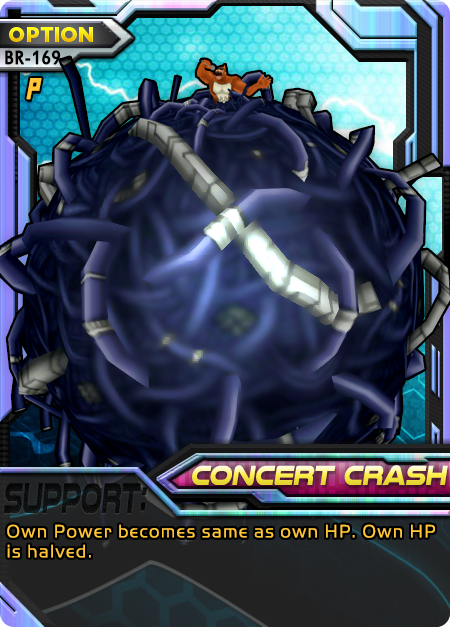 Concert Crash makes your power the same as your HP then halves your HP.

What's good about it: It gives you Crash without your Health being reduced to 10. Unlike Crash, if your HP changes your power will not.

What's bad about it

: The HP reduction happens before any attack, making it harder to use on your opponents turn. The card is dangerous to use when your HP is low.

Tips

: It is best to play this when you can get a KO—high health Digimon make this far more likely, while Digimon with First Attack make it easier to use on your opponents turn. Decks that are specialized for Crash can use this to survive Crash attacks they otherwise wouldn't.