In Auxiliary Set B, Dianamon and Antiramon introduce the concept of flippable cards! Flip cards share a card number, so they're the same card for deck building purposes, but can flip under various conditions within the game. Some will start on a specific side and others will have freely choosable starting sides. Check the other tabs for what the new icons mean and how flips cards work.
The Star side of a card indicates one possible face that it can be flipped to or from. It's distinct from the moon side. It's not necessarily the initial side of the card and if so, is indicated by the Initialize icon.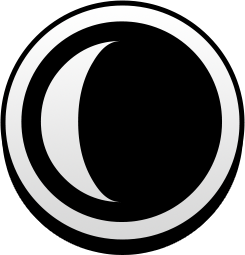 The Moon side of a card indicates one possible face that it can be flipped to or from. It's distinct from the star side. It's not necessarily the initial side of the card and if so, is indicated by the Initialize icon.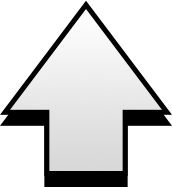 If this card starts in play, such as in the Destiny Zone, then Start of game: Place this card with this side face-up.
This initialize icon indicates the card's "face-up" side. The accompanying icon to the right of it is the card's initial side (star or moon).
Cards may not have an initial side and if so, will not have this icon. Those cards generally start the game in a hidden zone such as the main deck, where they should be hidden.
In all cases, a flippable card that enters a hidden zone MUST become hidden. It does not show a side in a hidden zone (e.g. hand, dark area, main deck), even though it is a multi-sided card.
Cards without this icon can still be flipped.
In deck building, be sure to respect the normal rules about a card's unique card number and card limit caused by that unique identifier, same as you would do for any other card. Example: You may have XB-006 Antiramon [Moon] as the card's initial side OR XB-006 Antiramon [Star] as the initial side because neither have this icon. And among those, you may only have a total of 4 cards. You could have up to a total of 2 of the [Star] and 2 of the [Moon]; or up to 3 of the [Moon] and 1 of the [Star]; or any combination up to the normal card limit. The sides can only flip after the game starts when an effect instructs you to. Before a game, players are normally allowed to change any cards in their deck and that includes choosing the initial side for cards without this Initialize icon.

This icon is a stand-in for the keyword "flip", which means to turn the card over to its other side. It may be accompanied by a side icon, in which case flip to that side if able. It may be alone; if so, simply flip the card to another side only-if it has a different icon on its other side.
Cards without a side icon cannot be flipped.
Cards with a side icon can only be flipped to a card with the exact same card number with a different icon.
Example: XB-003 Dianamon [Star] can flip to XB-003 Dianamon [Moon] because they have the same card number and different side icons.
Flip is considered part of an effect or cost, and therefore a process that a player performs (like Trash, Discard, or Draw). By default, Flip targets your own active Digimon. It may target the opponent's active if specified (or uses "any"). It may target a card in the Destiny Zone or attached if specified. In all cases, the card flipped must be somehow in play (i.e. in a "zone").
Flip is always considered to have the rules text "if able" after it.
You do not flip cards face-down unless the effect specifically states this. Unless an effect says "Flip facedown", the back face (hidden DBE logo face) of a card should never show after a flip.
Flip cards are unique enough that they may create some rules confusion. Check this section for how each interacts within the game rules.
Flip card numbers are the same but their names may be different.
In XB, there are no differently-named flip cards. "New Moon" on Dianamon and "Deva" on Antiramon are just flavor text to help players talk about the cards uniquely.
When naming a card due to a card effect (e.g Fated Spirit), simply name any valid side of the flip card.
If a flip card is the active Digimon, the other side is not considered "in play" for any of its unactivated effects, power, attack abilities.
If a flip card is the active Digimon and has a permanent evo-bonus active, then flip to another side, the evo-bonus will remain active because the card did not change from the active spot. It only flips over.
When flipping a card at any time for any reason, update all the info about that Digimon that is not permanent or changed by effects. For example, its printed powers, types, attack abilities, passive effects, and available "Activate" effects if any will now be available or unavailable depending on whether it is the visible side.
When flipping a card, do not update information that has changed due to an effect or is permanent. For example, do not change the HP, any activated permanent evo-bonuses, or the status of a used "Activate" effect. Do not remove any floating effects that modify the active either, including Power boosts, attack ability changes, or changed attack selections.
Flipping an active Digimon doesn't count as changing which Digimon is active, doesn't count as a KO, doesn't change any chosen attacks, doesn't cause it to become abnormal.
If an active Digimon flips, even though its types may be different, do not count this as "changing" a type. Example: Antiramon [Star] was Wind and Nature types, but changed to Dragon by an effect. Later, it flips to Antiramon [Moon] and its type is now Nightmare instead of Dragon. This does not count as "changing" to the Nightmare type.
If a card flips multiple times during a turn, be sure to update it multiple times.
Players may check any side of a flip card at any time while it is in a non-hidden zone.
During the evolve phase, when activating the evo-bonus of a future, if that future is a flip card, only activate the bonus of the current side. If another effect flips the Digimon before you could activate an evo-bonus, the same rule applies and you would activate it on that new (now current) side.
Try it out for yourself. Click Dianamon and you'll see how she flips between different sides.