Requires Tyrants expansion.
O
ften, most decks will try to combine alignments at least in part. For a Dragon deck, we must define exactly what we want the deck to do and let the colors flow organically into the deck from there. When considering what it means to have a "dragon" deck, first consider what they do well:
Thundarus
buffs them, they all have airborne, they are all big
#00ccff;">bodies
. So the primary method of winning in this deck will be to get out Thundarus and go to town with powerful finisher effects. Getting Thundarus isn't as easy as it sounds, so the deck will require a massive draw engine. This will have the side-effect of increasing our hand quality immensely and making us able to use any dragon effect we need in a given situation.
One of the major ways to win is going to be over-extending a successful hit with Mighty Blow or Rage. This will make the strong air the deck has stand out even more and push further than an opponent expected. Setting up one of several draw #00ccff;">engines will be the deck's early game goal, along with fielding some preliminary dragons to get in a few bites of damage while forcing their #00ccff;">spot-removal out. Thundarus is one of the hardest to remove cards natively in the game since it's so huge and unbanishable. It basically requires pure break, so a well-timed Mighty Blow is going to foil any attempts at removal short of #00ccff;">bounce. Since every dragon is pure #00ccff;">threat, you can easily whittle down an opponent's spot-removal ahead of time, and since many of them are also #00ccff;">flashes, you will likely get quality out of every dragon that died.
Legend for deck keypoints:
OPP

– Counts as playable on the opponent's turn. This is essential to keeping good rhythm and affecting game play every single turn. Doesn't count re-usable.

DRW

– Draws at least 2 cards, or is a draw engine. Required to keep playing cards every turn including on the opponent's turn, especially if you're board wiping.

AIR

– Can actually do some damage in the air. Primary win strategy.

RMV

– Removal, whether spot or board wipe.

MVP

– Don't squander these as they're your best cards. (ACE for Events)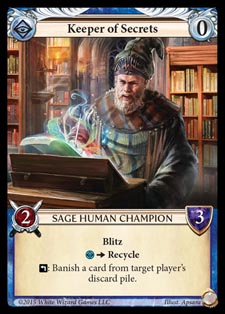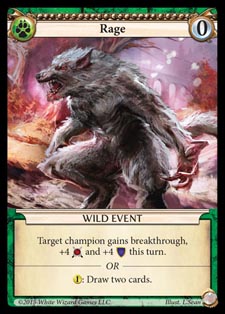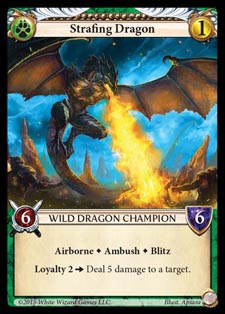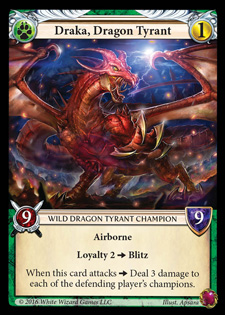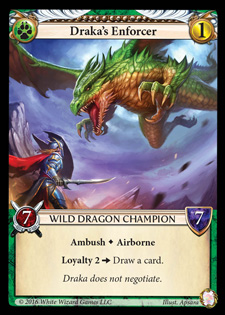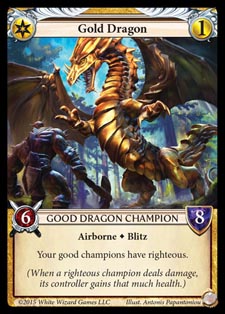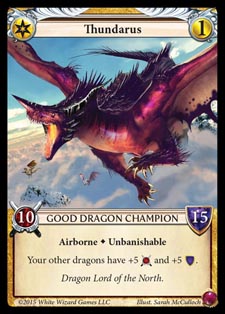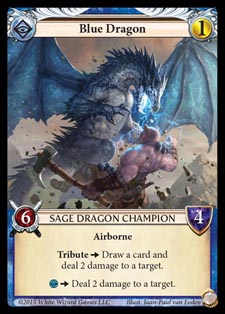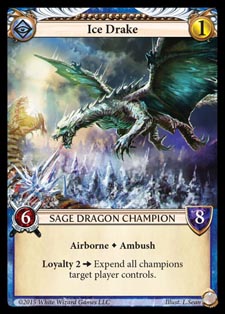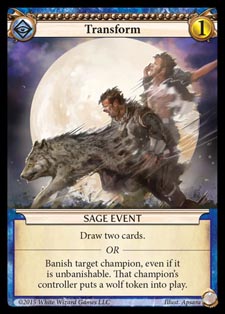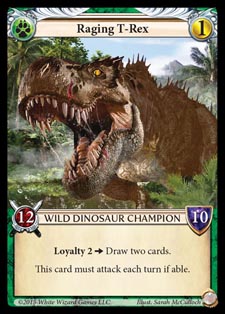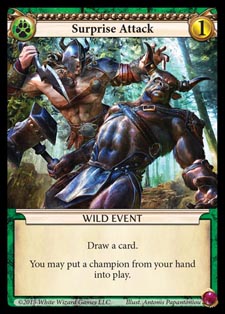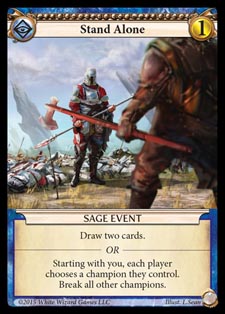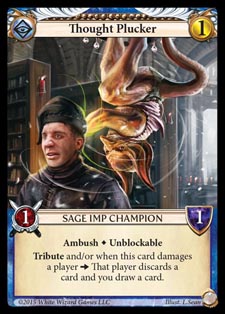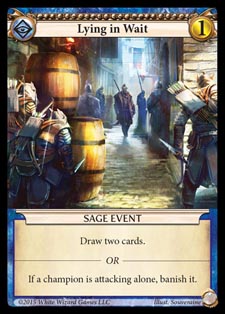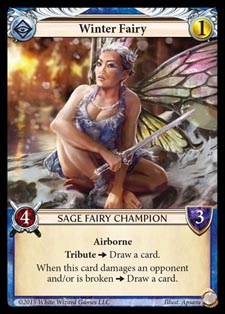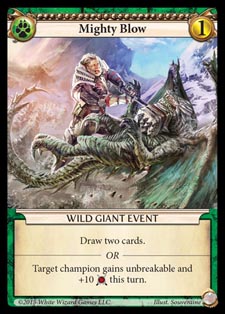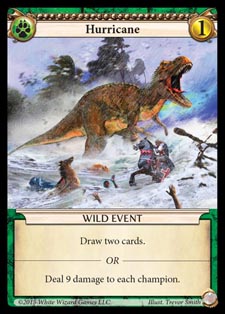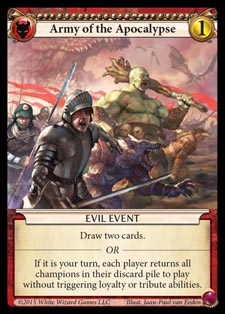 Key Point stats
Keypoint totals:
OPP

– 36 total cards. 60% of the deck works well on the opponent's turn.

AIR

– 24 total cards. 40% of the deck is used to attack or present a large body.

DRW

– 42 total cards. 70% of the deck can give net hand advantage after it's played.

RMV

– 15 total cards. 25% of the deck can directly damage.
Intersection – 195% total, spillover (intersection) of 95%. Cards, on average have 1.9 of the deck's key points on each card. Therefore each draw in this deck has a quality rating of 1.9.