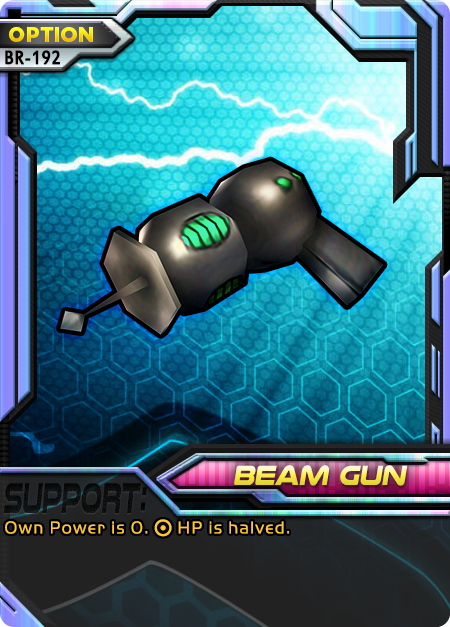 Beam Gun—Make your Power 0 to halve your opponent's HP.

What's good about it: Beam Gun can turn a lop-sided fight in your favor—giving you a virtual attack that is much higher in situations where you're behind. It's very helpful for Crash and Counter attacks since they already have 0 Power.

What's bad about it

: Halving isn't always going to be better than a normal attack, so this card requires specific timing and doesn't work well when you're already ahead. Escape Raft is better in situations where halving + attacking would score, and you can spare the 7 cards to trash.

Tips

: Run Beam Gun with Crash Digimon, or high HP Digimon (which tend to have lower Power). Try to save Beam Gun for when your opponent gets up to Mega, since they can't evolve to recover the HP this removes and can set you up for 2 KO points. Running other Beam-Gun-like effects such as "Gazimon" can really help iteratively bring down tanks.