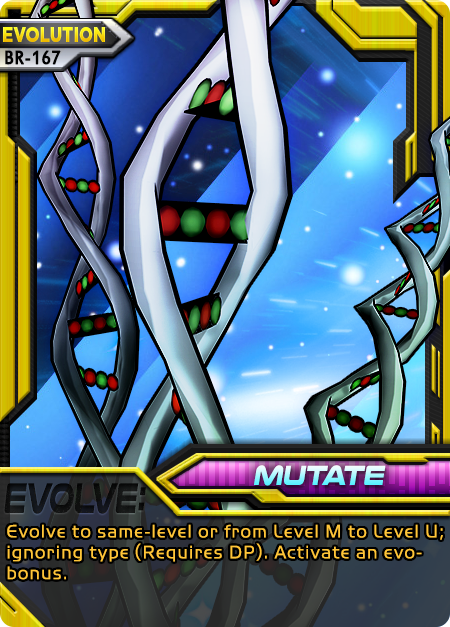 Mutate allows you to evolve to the same level and heal.

What's good about it: This card allows you to refresh HP (with a bonus), evolve from the Abnormal state, and removes Type restrictions when evolving. You can quickly evolve to a Champion or Ultimate by playing one as abnormal, then "Mutating" into the same level.

What's bad about it

: Mutate requires DP, gives no discounts and you can't change level with it.

Tips

: It is absolutely great for stalling strategies, letting you refresh your Active Digimon and raising your HP. It can also help you come back after your digimon gets KOed. This card allows you to run a higher number of C/U Digimon—especially when paired with other Evolve cards like "Level Crush" and "D-link".