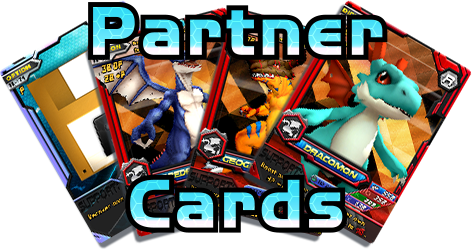 What's a Partner?
A partner can be any Level R (Rookie) in the game. You'll want to have one in every deck, since they confer distinct and inarguable advantages that normal Rookies just don't offer. Things can get a bit complicated, so it's let's break down what a partner can do:
Evolve very quickly, before the Evolution Phase even
Toolbox one of two specific Champions for you
Ignore DP and type while evolving from the Destiny Zone
Use certain Option/Evolution/DATA cards as a proxy
How are they used?
Partners can be used in one of a couple scenarios in the game, and have several rules tailored specifically for odd cases they create. They're essentially, a dedicated rule-breaker. Here are some of the scenarios, and a walkthrough of how partners change them: Full Article